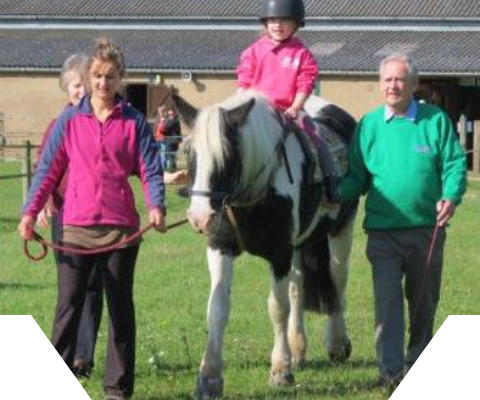 Offering riding opportunities to disabled people in
Oxfordshire and beyond.
Sandra Glanville joined us as our new
stable manager in October 2011.
Sandra comes with years of
experience, so offers so much to our
yard.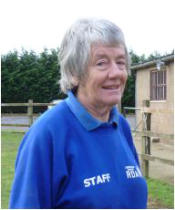 Sandy Tibbles has been with us forever,
joining us well over 30 years ago. First
as a volunteer and then as a member
of staff. Sandy is well known for her
positive attitude - she keeps us all very
focused!
Kate Towers has also been with
us since the early days. Kate
has given up much of her
precious time over the years as
a volunteer and still turns up
on a regular basis. Kate is
often seen out in the fields
doing the jobs that we try to
avoid. Kate's dog Kizzy loves to
come and annoy Sandy by
sitting on the chairs.
Chin Wangthumtong is our
handy-man. Chin can mend
almost anything and loves to
save us money by re-using
anything that he can lay his
hands on.
Chin can also often be seen
helping out in the yard and
maintaining the fields.
Iris Bunce -

Iris comes with lots
of experience and works
weekday mornings. She also
gets the stalls ready for the
morning later on in the day.
This really helps the early
morning staff. Iris has her own
horse in another yard, so is
very busy.
As well as helping out around
the yard, Iris will be schooling
the horses.
Molly started riding with
us many years ago and
has progressed on to
paralympics. Molly is with
us until she starts
university next year.
Molly is an expert rider
with bags of experience
and she will be really
hands-on with the
schooling of the ponies.